Welcome to Fountain Hills
Bordered by dramatic open landscapes, Fountain Hills offers plenty of hiking, biking and horseback riding trails. Developed in 1970, Fountain Hills has grown to become a unique master-planned community, known for its incredible views and one of the world's tallest man-made fountains. Physically separated from Scottsdale by rugged mountainside terrain, as you summit the dividing crest between these two swank towns, prepare to be wowed by the breathtakingly beautiful scenery that embraces this unique locale. Marvel at sumptuous rim-side estates, lavish custom homes and ravishing ready-to-build home-sites that exist in gracious harmony with the town's stylishly upscale developments.
The nearly 13,000-acre community is also home to a number of championship golf courses, while those who prefer more sedate entertainment can kick back and relax poolside or enjoy day-tripping to the Tonto National Forest, to the spectacular red rock country of Sedona, to the cool pines of the White Mountains or to Arizona's most famous natural wonder, the Grand Canyon.
The Neighbors
---
Warm, welcoming residents and visitors who appreciate the natural beauty of this quaint town.
Named by Phoenix Magazine as the best place to live in the Valley of the Sun, residents of Fountain Hills appreciate the vast housing options available that range from small condominiums and single-family homes to large custom estates. What's more, high-profile subdivisions such as Eagle Mountain and Fire Rock Country Club offer guard-gated neighborhoods with access to luxurious amenities.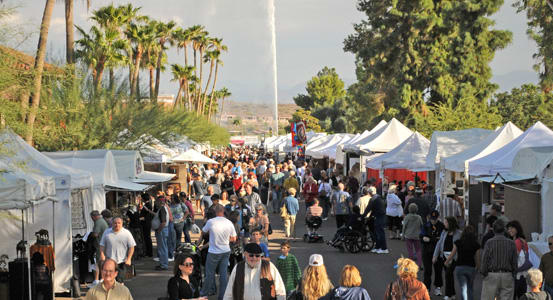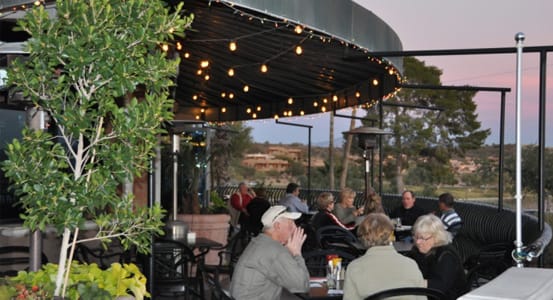 What To Expect
---
Access to plenty of outdoor recreation, art galleries, award-winning golf, shopping and dining.
For being a relatively small community, Fountain Hills has a veritable wealth of fabulous golf courses, a number of which are open to the public for play. For example, known as the Sonoran Desert Golf Trail, six of Arizona's finest public 18-hole courses are located on five area golf clubs surrounded by the scenic vistas of the McDowell Mountains and the Tonto National Forest.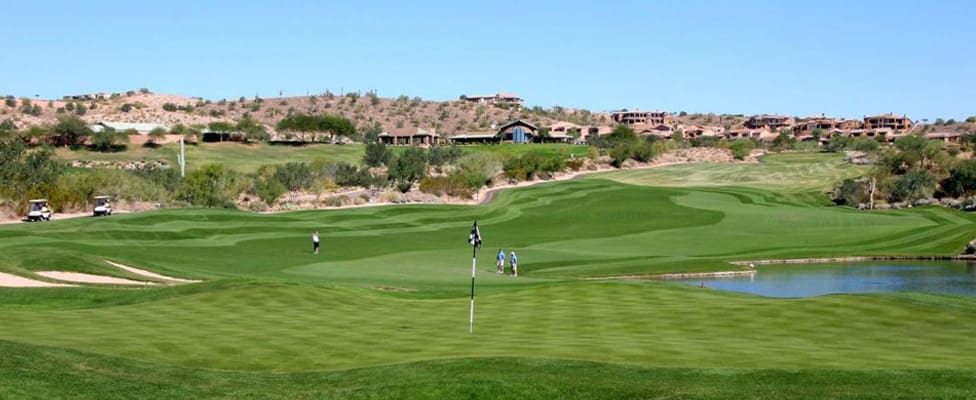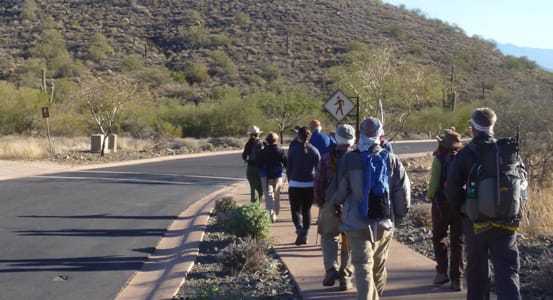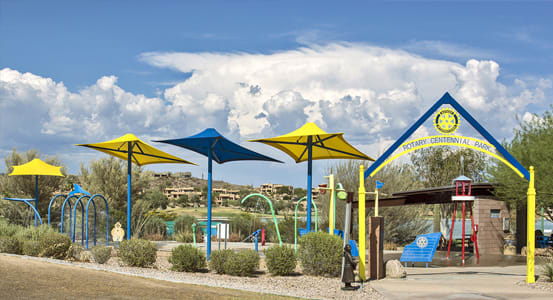 What Not To Expect
---
Since the town is located on the outskirts of Scottsdale, don't expect a quick commute into Downtown Phoenix.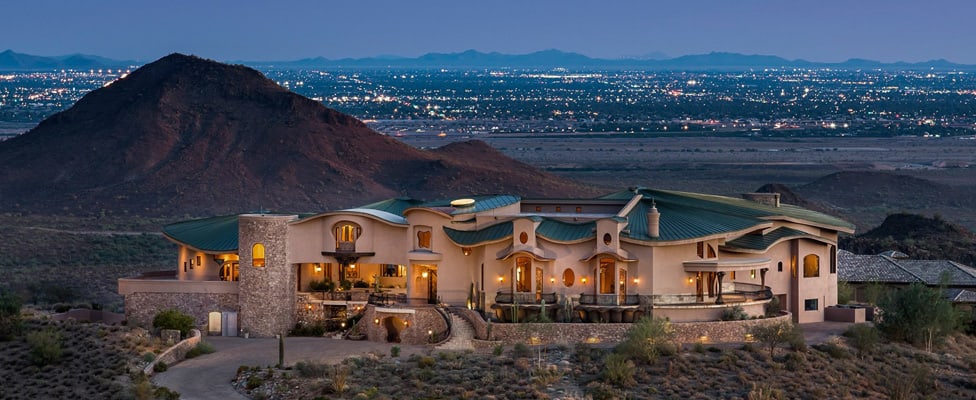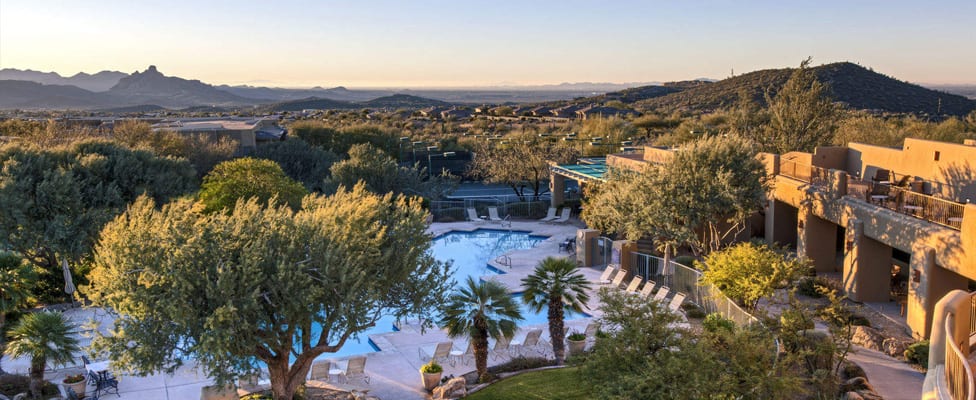 The Lifestyle
---
Residents who take time to enjoy hiking, biking and walking trails, signature golf and fine dining.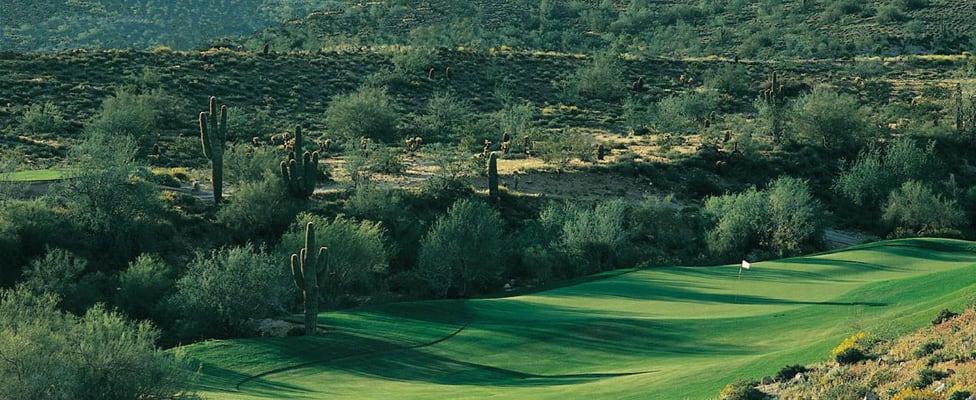 With dozens of different dining options, Fountain Hills features something that will wow every taste-bud. Before or after a meal, residents can take advantage of the many offerings in downtown Fountain Hills and surrounding shopping centers where you'll find a number of art galleries, boutiques and gift shops, along with large national retailers.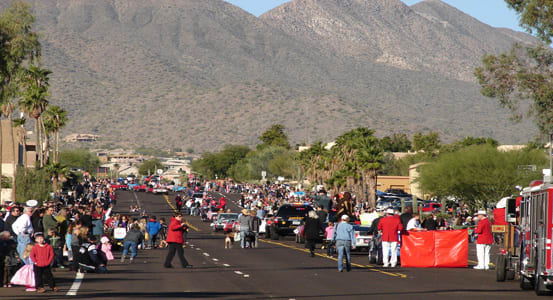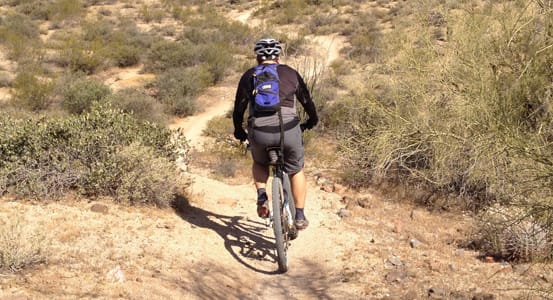 You'll Fall In Love With
---
The breathtaking views, the focal-point man-made fountain.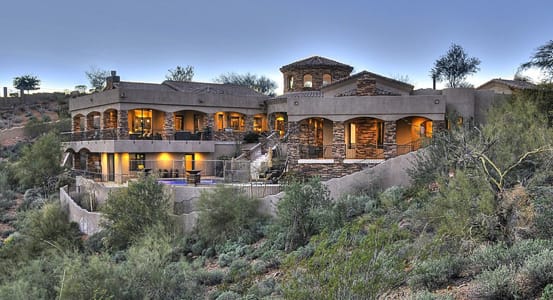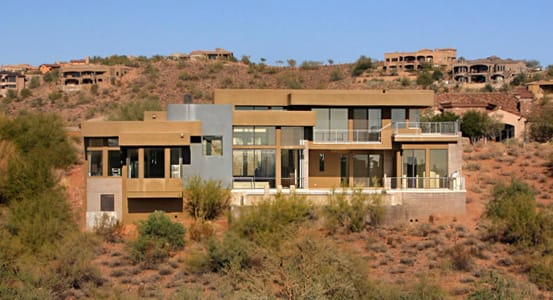 For man-made magnificence, you can't beat — or miss — one of the world's tallest fountains that serves as a focal point for many community activities in Fountain Hills. Bursting from the depths of an in-town lake, the fountain sprays huge plumes of water (generally about 300-feet high) for approximately 15 minutes every hour at the top of the hour. Many of the area's homes boast dazzling views of Fountain Hills' namesake geyser as well as the scenic surrounding landscape. In addition to the town's amazing natural beauty, art is a significant part of the town's heritage and Fountain Hills is home to a generous amount of publicly displayed artwork located throughout the downtown areas and along the Avenue of the Fountains.