Welcome to Gainey Ranch

---
A community rich in history and beauty.

Tucked away just minutes from the heart of downtown Scottsdale, Gainey Ranch is a gorgeous master-planned community bordered by Mountain View Road on the north, North Scottsdale Road, East Doubletree Ranch Road and East Vaquero Drive on the west, East Eastwood Lane on the south and East Gainey Ranch Road on the east. Known as the "Oasis in the Desert," this premier neighborhood boasts lush landscaping, abundant walking and biking paths, community parks and resort-style living.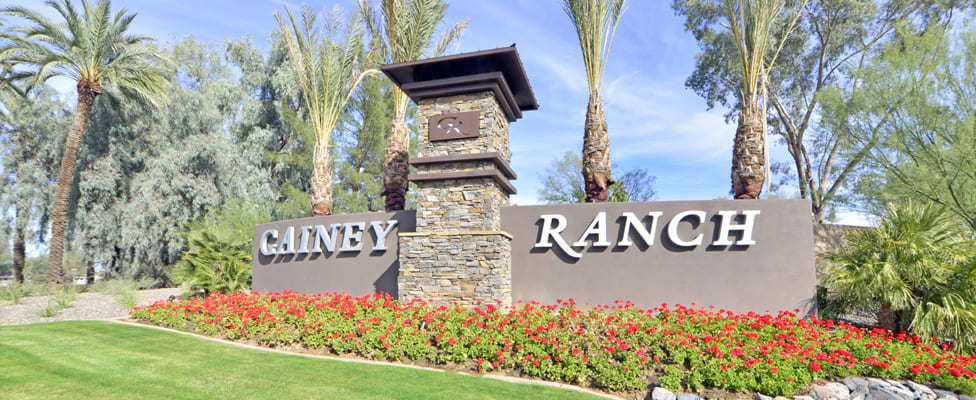 Originally used as an Arabian horse ranch by Daniel C. Gainey, the land was sold and developed into a master-planned community in 1980. Developers utilized the land to create a resort-style environment. Today, the Gainey Family house is still intact and located in the Estate Club.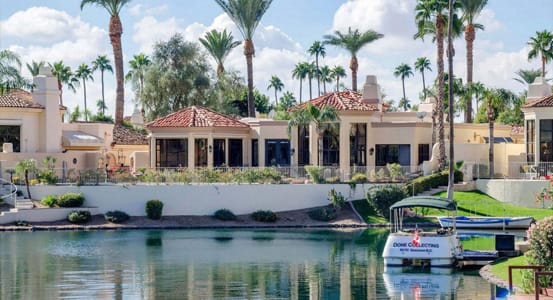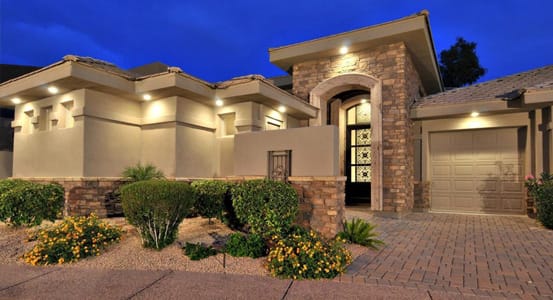 The Neighbors

---
Affluent golf enthusiasts, seasonal homeowners, families and retirees.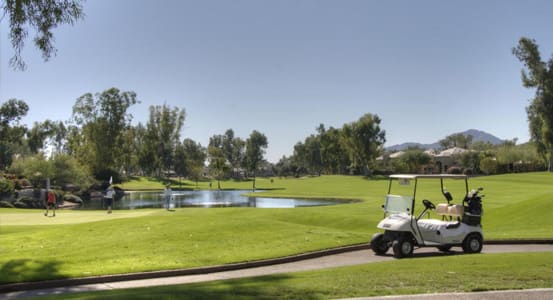 Currently there are seven condominium communities in Gainey Ranch including The Oasis, Sunset Cove and The Golf Cottages, along with 11 single-family neighborhoods such as Arroyo Vista, The Enclave and North Meadow. There are also individual estate lots, all offering unique character and appeal.
What To Expect

---
Neighbors who take advantage of the community amenities and appreciate fine dining, shopping and entertainment in the surrounding Scottsdale area.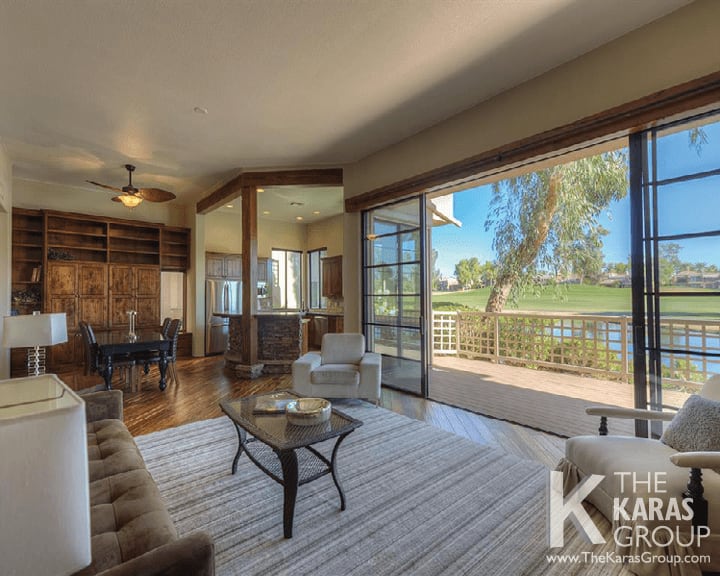 As one of the most highly desired areas of Scottsdale, Gainey Ranch includes the Gainey Ranch Golf Club, The Shops at Gainey Ranch and the Hyatt Regency Scottsdale Resort at Gainey Ranch. The Estate Club offers many amenities in these communities such as social gatherings and events plus access to swimming pools, a state-of-the-art fitness center, tennis courts and golf courses.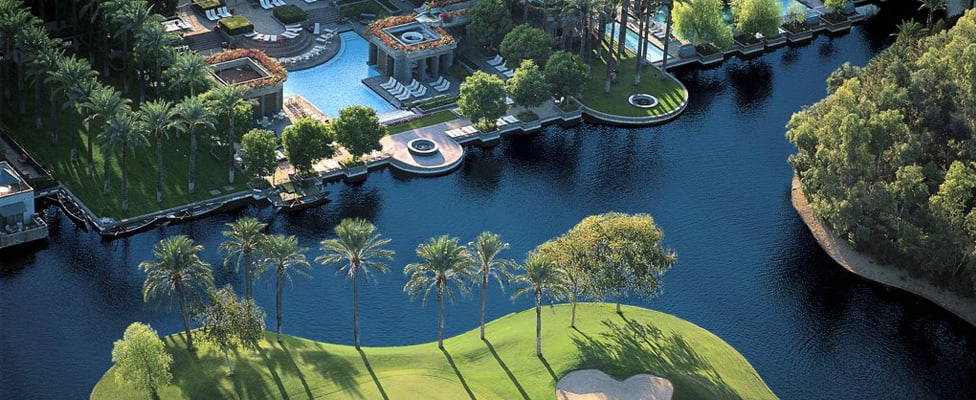 What Not To Expect

---
New home construction, abundance of young families with children.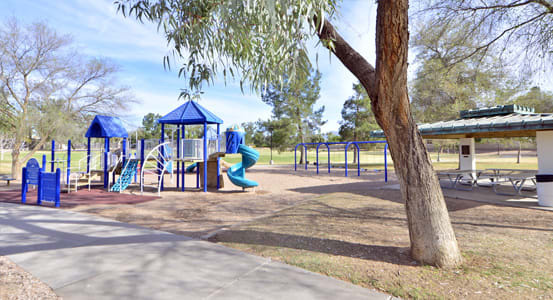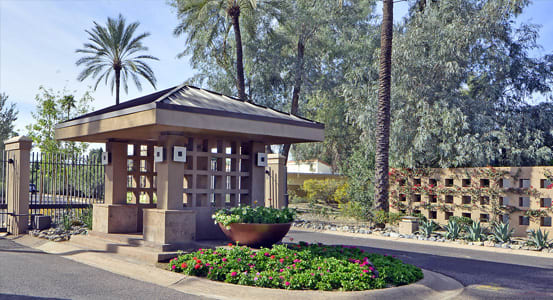 The Lifestyle

---
Active residents who love to golf, shop, dine and socialize.

Gainey Ranch is centrally located minutes from vibrant downtown Scottsdale which is host to award-winning restaurants, plenty of bustling nightlife hot-spots, a plethora of specialty retail and boutique shopping as well as museums, theaters and art galleries.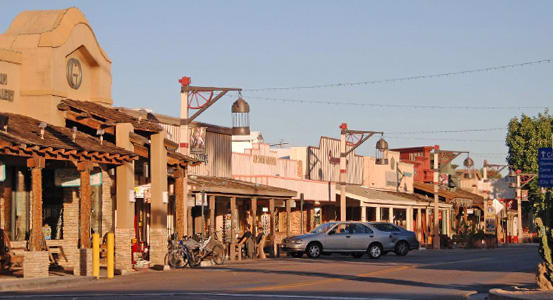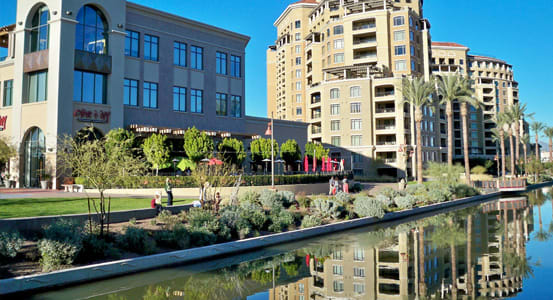 You'll Fall In Love With

The stunning lush landscaping, championship golf courses and gorgeous palm tree-lined walking paths, close proximity to downtown Scottsdale and active lifestyle.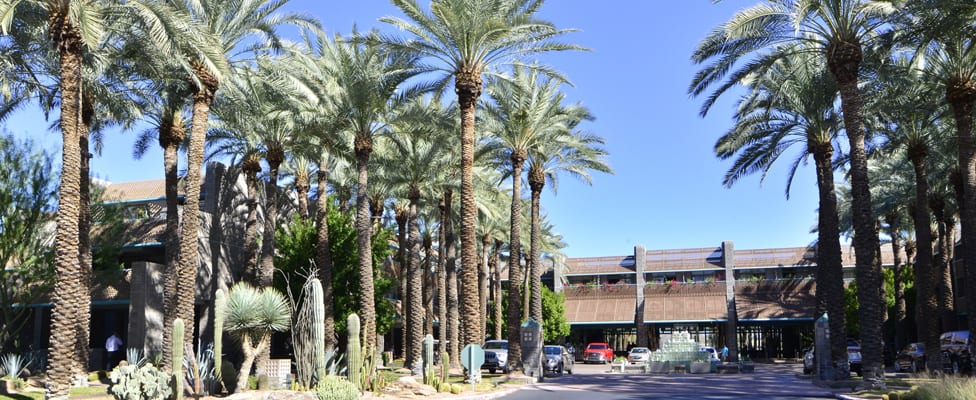 Offering unparalleled golf on three distinctive nine-hole courses — The Lakes, The Dunes and The Arroyo — Gainey Ranch Golf Club is a private invitation-only Club offering members a unique array of exclusive benefits. This lush, shady oasis in the desert boasts a panorama of magnificent views including the majestic McDowell Mountains and a wealth of clear blue skies. The Club offers two restaurants and amenities such as personal concierge services, themed events, access to private golf clubs worldwide and the opportunity to participate in national golf and tennis tournaments, among other member benefits.